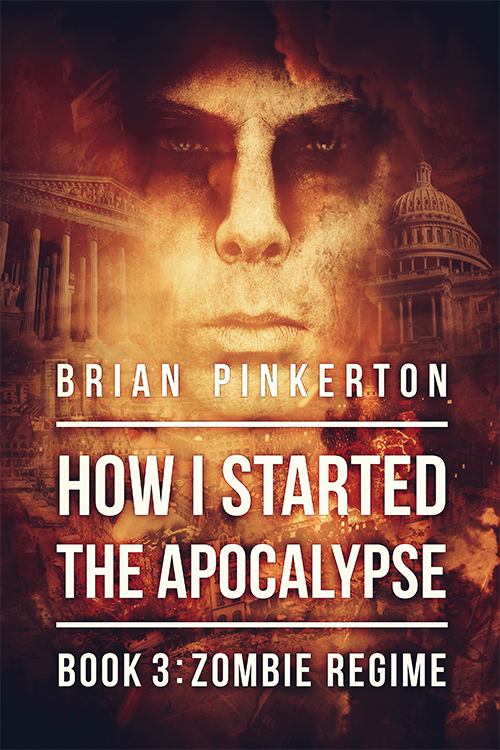 Book three of the trilogy
Zombies have taken over society and the government. The remaining humans are hunted for food, hiding in underground networks.
With mankind on the verge of extinction, an unlikely hero surfaces to lead the uprising against the zombie regime in a final, epic showdown.
Severed Press (2015)
---
Out of print! But you might find copies at Amazon or Ebay.
---
Other Books in the Series
---
Praise
"A fine addition to any zombie lover's library…well written and bloody funny…bon appétit!"
— The Horror Zine
"Gory and action-packed… One can't help but feel for Chaz and cheer him on in his efforts. Brian Pinkerton has managed to make a sympathetic zombie…"
— Hellnotes
"Pinkerton sheds some new and refreshing light on the zombie genre… I couldn't put it down… Fast paced, funny, and still able to deliver the scary."
— The Bookie Monster
"This was a lot of fun to read… If you're looking for a new look at the zombie genre, look no further."
— Horror News
---
Extras
The story behind the trilogy: blog post