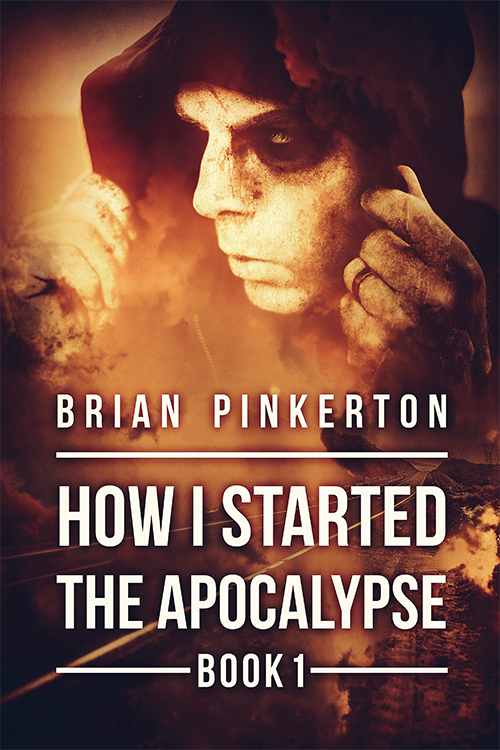 Book one of the trilogy
Chaz Singleton is the product of a secret military experiment gone horribly wrong. He escapes his captors to go on the run, a lone zombie against a hostile humanity.
Chaz holds the fate of the world in his hands, whether he likes it or not. He is dead. He is angry. He is contagious.
And he is hungry.
Introduction by New York Times bestselling author Hugh Howey
Severed Press (2012)
---
Out of print! But you might find copies at Amazon or Ebay.
---
Other Books in the Series
---
Other Editions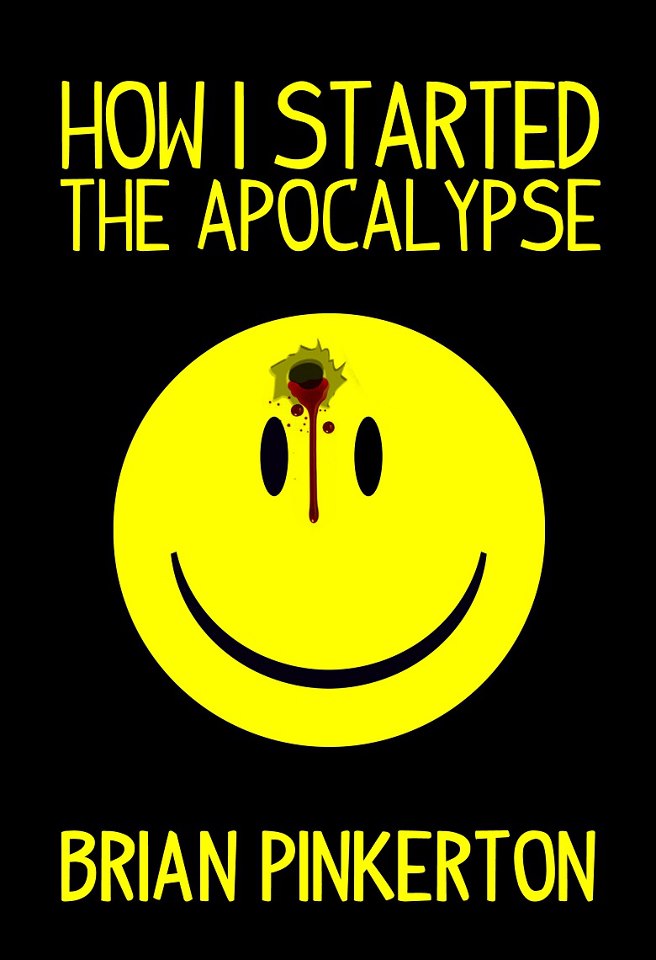 ---
Praise
"How I Started the Apocalypse is the kind of book you'll tear through in one sitting… a really macabre and satisfying slice of horror fiction."
— Dread Central

"Very entertaining… an overall well-rounded and fun story."
— Famous Monsters of Filmland
A fine addition to any zombie lover's library…well written and bloody funny…bon appétit!"
— The Horror Zine
"Gory and action-packed… One can't help but feel for Chaz and cheer him on in his efforts. Brian Pinkerton has managed to make a sympathetic zombie…"
— Hellnotes
"An action-packed zombie thriller from the point of view of the zombie. Chaz is a multi-dimensional character you can't help but like… an original take on the zombie genre."
— Horror Addicts
"If you're looking for something a bit different for your zombie lit collection, I recommend this one."
— The Zombiephiles
"This was a lot of fun to read… If you're looking for a new look at the zombie genre, look no further."
— Horror News
"Pinkerton sheds some new and refreshing light on the zombie genre… I couldn't put it down… Fast paced, funny, and still able to deliver the scary."
— The Bookie Monster
"Virtually impossible to put down… an enthusiastic and well-deserved thumbs up."
— Buy Zombie
---
Extras
The story behind the trilogy: blog post
Zombies Horrors: scientific or supernatural?
A zombie memory: blog post
Brian Pinkerton page on Severed Press