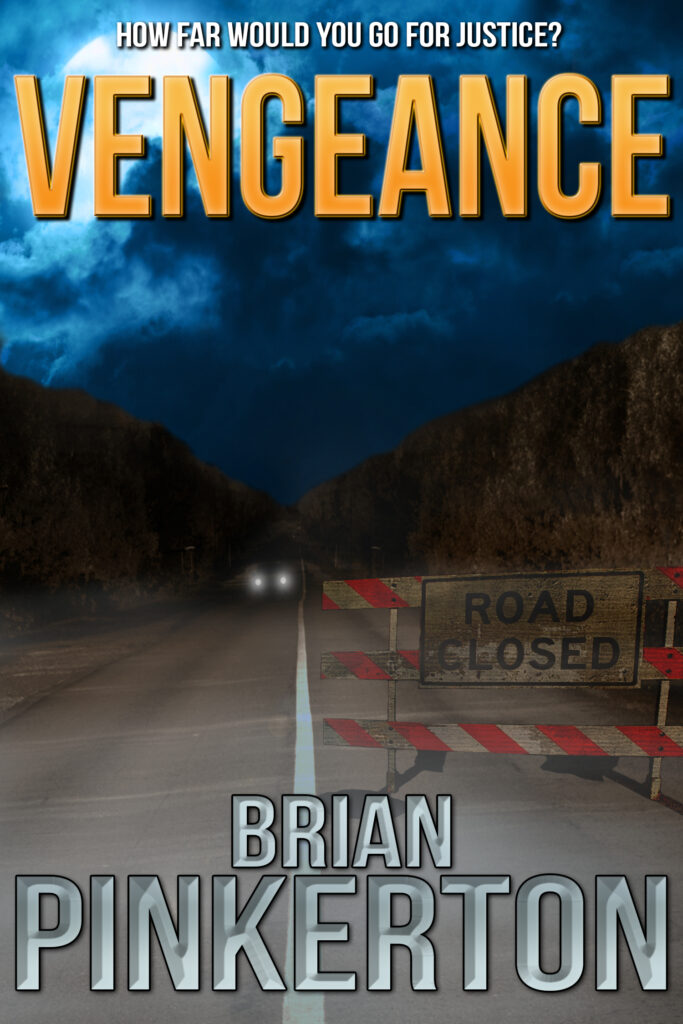 How far would you go for justice?
Rob and Beth are very much in love. He has just proposed to her, but she won't live to see the wedding. Instead, Beth is intentionally sideswiped by an angry driver and knocked off her bike — to her death. Rob witnesses the whole thing but can only stand by helplessly as the driver gets off with a slap on the wrist.
Rob is devastated. He becomes obsessed with making Beth's killer pay.

Then, one day, a strange man approaches Rob with what seems to be the answer to his prayer. He offers Rob the justice he's been so desperately seeking. He tells Rob about "The Circle", a small group of people with one thing in common: They all want revenge for something. Together they will find it.
But Rob will learn too late that there is a catch.
Dorchester Publishing/Leisure Books (2005)
Crossroad Press (2015)
---
Available in Paperback, Ebook and Audiobook
Also available from: Apple Books, Google, Kobo
---
Other Editions
---
Praise
"Energetically plotted, never-sure-where-it's-going pure entertainment."
— Ellery Queen Mystery Magazine
"Vengeance is a thriller with bite that will turn its own pages… Pinkerton plays all the right notes."
— Crimespree Magazine
"Pinkerton has written a winner… a neatly packaged, taut-as-a-bowstring thriller… that fans of Harlan Coben and John Grisham should swallow whole."
— Horror World
"Brian Pinkerton is among the strongest new voices in suspense fiction to surface in a decade."
— Robert W. Walker, acclaimed author of the Ransom, Edge and Instinct series
"This book is a fast, lean muscle machine… taking off in a screech of tires and a cloud of burning rubber like a vintage Mustang… and Brian Pinkerton is Steve McQueen behind the wheel, taking his tale through it's paces, never letting up on the gas as he speeds through some unexpected twists and turns with the skills of a master, leaving the reader soaked in cold sweat… and grinning like a maniac. Highly recommended."
— Reclusive Reads
Vengeance was recognized in the preface to "The Deadly Bride: The Year's Finest Crime and Mystery Stories" as a notable thriller of 2005-2006.
---
Extras
Vengeance photo gallery
Pioneer Press interview
Why the FBI is coming for Brian Pinkerton blog post
Best P.R. man I ever had: video
To celebrate the release of Vengeance, I gave away 100 bookmarks created out of laminated strips of the handwritten first draft. It was promoted in Mystery Scene magazine.
---